Mission
It is our pledge to support and promote the manufacturer's whom we so proudly represent with the highest degree of professionalism. Our company commits to honest treatment of all employees, customers and manufacturers as we strive for continued growth and excellence.
Since 1969
We are celebrating over 45 years in business. We strive for excellence while promoting the plumbing industry. Thank you for your continued support.

About Our Company
Total Employees: 25
Outside Sales: 11
Inside Sales: 12
Warehouse Personnel: 2
Responsibilities:
Outside Sales Personnel are responsible for generating and expanding sales and market share of all that Mack McClain and Associates represents by continuous communication and support of Wholesale Distributors, Residential and Commercial Plumbing and Mechanical Contractors, Specifying Engineers, Local and Regional Codes Enforcement and related Industry Associations.
Inside Sales and Staff Personnel are cross trained for immediate and accurate response to customer needs. Each person has sales responsibilities and separate organizational responsibilities to maximize office and customer service efficiency. Typical duties include Order Processing, Pricing Distribution, Technical Support, Order Tracking and Product Logistics.
Iowa:
Jeff Howe, Vice President and Partner. He has direct sales responsibility is the State of Iowa and oversees sales of the State of Nebraska.
Nick Franck  is responsible for Outside sales in Des Moines and the surrounding metropolitan area as well as central & eastern Iowa.
Pat Mahany has inside sales and quotations responsibilities.
Susan Armstrong is responsible for job quotations and inside sales.
Tom Sorum has inside sales and order entry responsibilities.
Nebraska:
Brett Petersen is the director of the Nebraska office and is responsible for outside sales in Nebraska & Western Iowa.
Patrick Miller is responsible for Outside sales in Nebraska territory.
Anne Peterson has inside sales, order entry and warehouse responsibilities.
Kansas & Western Missouri:
Joe McClain, President and Partner of Mack McClain and Associates. His responsibilities include sales management and coordination and personnel management for the agency. His direct sales responsibilities include the Kansas City metropolitan area as well as southwestern Missouri.
Jamey Shibel, Chief Financial Officer and Partner has outside sales responsibilities for the Kansas City Metro area, Wichita and the southern portion of Kansas.
Keith Whitworth has sales responsibility for the southern and central portion of Missouri.
Mike Tepesch is the director of operations and is the inside sales coordinator for our Kansas City office.
Tamara Finley is primarily responsible for our Gerber/Danze lines but is well versed in all lines that MMA represents
Randy Savage is our quotations manager for western Missouri and all of Kansas.
Forrest Cook is responsible for inside sales along with job quotations for pumps in Kansas and Western Missouri.
Kevin Capps works in the shipping and receiving department.
Ryan Hurley works in the shipping and receiving department.
Eastern Missouri & Illinois:
Sean Graham, Vice President and Partner, has direct sales responsibilities for the St. Louis metropolitan area including eastern and northern Missouri.
Cameron Garrett has outside sales responsibilities.
Jake Franklin has outside sales responsibilities covering metro St. Louis, Southern Illinois and Southern Missouri.
Sue Gain has inside sales responsibilities.
Leon Hucke is responsible for inside sales and job estimation and quotations for the St. Louis office.
Chad Davidson is responsible for technical sales and inside sales.
Retired
Over the years Mack McClain Associates has had the pleasure of working with the following industry professionals who have since retired from Mack McClain & Associates:
Mike McClain
Dave Casanova
Bob Jedlicka
Bob Deaver
Vince Zillner
Kenny Pugh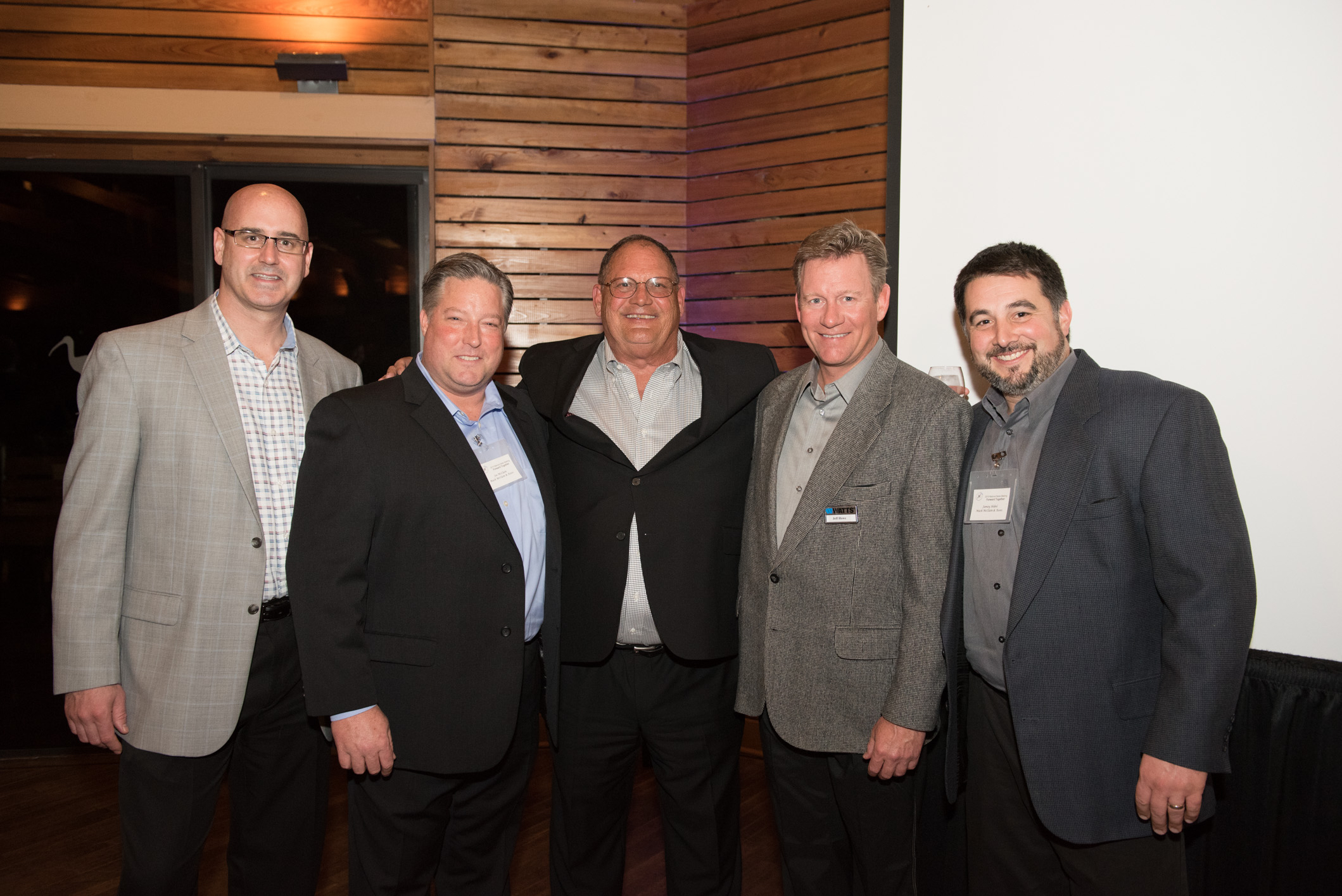 Our History
Mack McClain and Associates was formed in 1969 by Mack McClain and John Fanning in Des Moines, Iowa. As manufacturers representatives for the plumbing and mechanical industries we began making and impact in the Iowa and Nebraska markets. In 1971 Mike McClain joined Mack and the company quickly became a leading agency in these markets.
In 1984 Mike McClain expanded their successes to the Kansas City area by opening a branch office and warehouse facility to cover Kansas and Western Missouri.
In 1998 we expanded east and opened an office in St. Louis to cover the eastern Missouri, Southern Illinois and Western Kentucky markets.
Between our newly expanded 30,000 square foot facility located in Olathe, KS and our newly opened 5,000 square foot warehouse in Omaha, we are equipped to handle all of our customers needs.
We are members of the following professional organizations:
ABPA
AIM/R
ASHRAE
ASPE
ASSE
FSCAN
MCA
NARI
PACK
PHCC
PIC
PSC